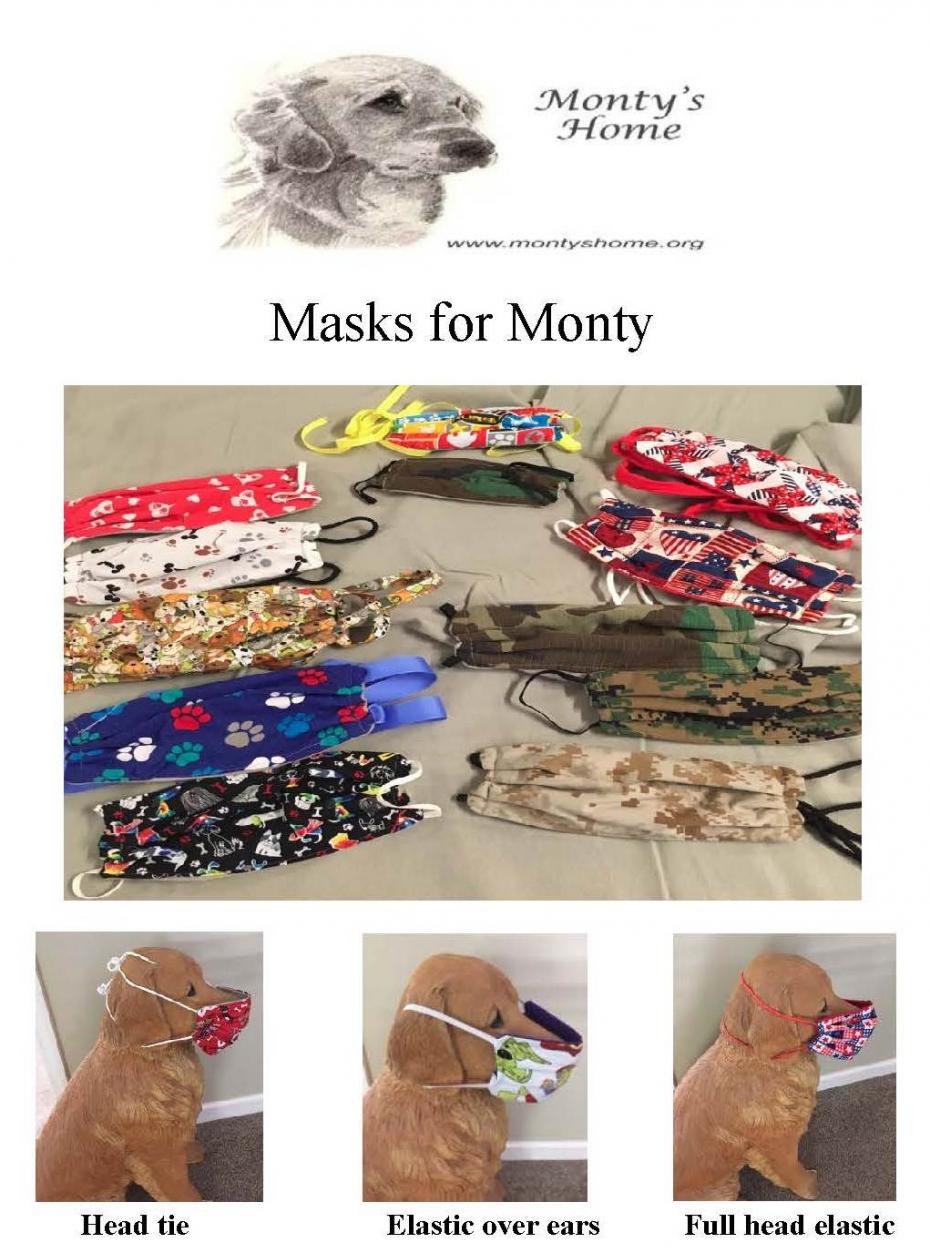 Masks are made according to the CDC recommendations with double flannel lining.
Each mask is just $5.00 plus shipping.
($4.99 up to 3 masks and $5.99 up to 6 and $10.99 up to 10)
no more than an order of 10 right now
Order yours today by contacting info@montyshome.org
Please specify animals, patriotic, or camo. Adult and child sizes available.
Also, specify choice of head tie, elastic over the ears or elastic behind head.
Send check to
Monty's Home
PO Box 821
Burgaw, NC 28425
or use donate button at top of webpage.