How To Help
If you shop at Amazon, you can help support Monty's Home by registering with www.smile.amazon.com and selecting Monty's Home as your charity. A percentage of your purchase is donated by Amazon Smile which helps fund Monty's Home rescue and education programs. For more information click Smile.Amazon.
Click to shop our Amazon Wishlist. Pick items from our wish list of needed items of toys, treats, crates, and supplies. Be sure to choose the Monty's Home shipping address or they will automatically send to you. All donations are greatly appreciated.
You can help provide treats and supplies by shopping at Chewy.com and typing in gift card. Select gift card, an amount and enter our email info@montyshome.org . Chewy will email us your gift. Your gift is appreciated.
Shop! Donate! Volunteer! Donate new or gently used animal related items. Volunteer to work morning or afternoon shifts. Store hours 10:00 a.m. to 5:00 p.m. Thursdays, Fridays, and Saturdays. Submit volunteer application to Volunteer Application. For more information email info@montyshome.org or call 910.259.7911.
Ways to get involved
Pawsitive Partners Prison Program needs
General program needs
Other Ways to get involved
Donations
Donate safely via PayPal with or without a PayPal account or mail donations to: Monty's Home, P.O. Box 821, Burgaw, NC 28425 910.259.7911
Pawsitive Partners Prison Program Needs
DOG TRAINERS & APPRENTICE DOG TRAINERS
If you're already a dog trainer and would like to join our volunteer team, we'd love to have you.
If you have no training experience, but are eager to learn and willing to work, we are willing to train you to become a Pawsitive Partners Prison Program trainer! We are expanding our program to a facility outside the prison and need apprentice trainers to support this expansion plan. Join us! There are plenty of furry hugs and sloppy kisses for everyone!!
If training is not of interest, there are many other ways to help support the program. For more information, contact Barb at info@montyshome.org.

SPECIFIC BRAND MERCHANDISE FOR PROGRAM CONSISTENCY
All sizes needed as program dogs vary in size:
Collapsible Mid West brand wire crates
Kong and Nylabone brand toys
Shampoo, ear cleaner, brushes and kennel disinfectant
Premium Edge dog food
All natural treats, any variety
(Take this list to your favorite pet supply store and they'll help you locate the items listed.)
General Programs Needs
FABRIC
Cotton and cotton-blend fabric and cotton batting for dog beds and other merchandize. Fabrics with seasonal or sports team themes for bandannas.
LEGAL ADVISOR
GRANT WRITER
MISC. ITEMS & SERVICES
Throughout the year we hold numerous raffles. At our largest fundraiser of the year, The Pet Expo, we have a silent auction. Throughout the year we collect any items pet related or non pet related to be auctioned to raise money. Gift Certificates are welcome.
OTHER ITEMS
Postage stamps, Gift Cards from office or pet supply stores or veterinary offices.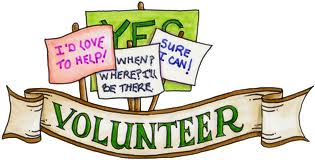 For more information about volunteering or to sign up for our newsletters, email us at info@montyshome.org. Become a fan of Monty's Home Facebook Page. Receive updates of events, meetings and new volunteer projects. You just might be inspired to volunteer!
These Are Only Just A Few Areas Where You Are Needed.
Come join us! We are Eager To Hear Your Ideas.